Cannabis exists in numerous strains. These strains are commonly known as variants, cultivars, and sometimes species. It's essential to familiarize yourself with all popular marijuana strains, no matter how you plan to interact with the plant.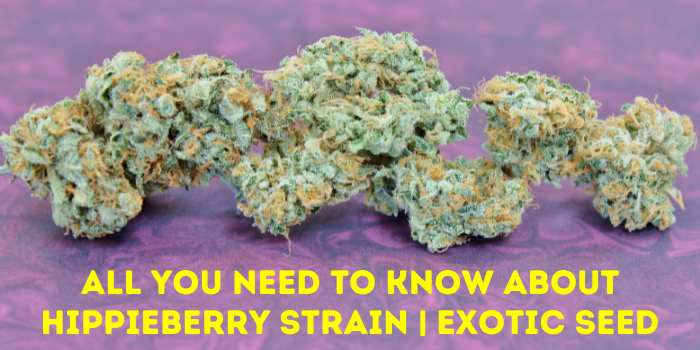 As a cannabis grower, knowing the various weed strains is a crucial tip in determining the right marijuana plants to cultivate. Note that these strains differ in their physical characteristics, maturation period, yield volume, and overall resilience.
Aspiring cannabis users would also do well to learn about the plant's numerous strains. That's primarily due to the differences in cannabinoid profile across these cultivars. Cannabinoids refer to the over 120 compounds in cannabis that contain immense medicinal properties. The most prevalent cannabinoids are cannabidiol (CBD) and tetrahydrocannabinol (THC). These compounds deliver specific therapeutic benefits, with some like THC producing additional mind-altering effects.
Hippieberry is a lesser-known but one of marijuana's most potent cultivars. Stay with us as we unpack everything there is to know about this strain in this post.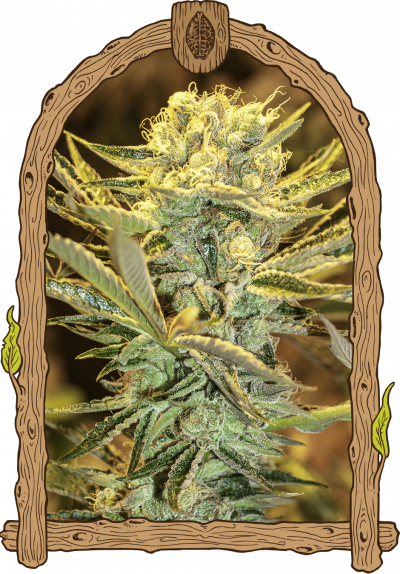 Photo Credit: ExoticSeed.eu
Genetic Composition
Hippieberry is a hybrid strain. It results from a cross between the parent strains Loud Berry and Hippie OG.
Hybrids are cannabis variants that contain significant qualities of the two dominant species – Cannabis sativa and Cannabis indica. This allows you to experience the best of both worlds by enjoying both species' therapeutic and recreational benefits.
However, the ratio of Sativa and indica species in hybrids usually varies significantly. Hippieberry is a Sativa-dominant strain. It contains 70% Sativa and 30% Indica properties.
But what exactly do the terms' Sativa-dominant' and 'Indica-dominant' imply?
Cannabis Sativa is a species noted for its significant concentrations of THC. THC is the primary mind-altering chemical in marijuana. It's the main compound that accounts for the plant's recreational properties. So, the more realistic interpretation of 'Sativa-dominant' is weed species significantly high in THC.
Cannabis Indica, on the other hand, is higher in CBD than THC. CBD is the most popular non-psychoactive compound in cannabis. It's the main ingredient in medical marijuana supplements.
Therefore, the Hippieberry strain is higher in THC and lower in CBD.
Photo Credit: ExoticSeed.eu
Cultivation
Cannabis, in general, is incredibly resilient. The plant can thrive in hot, arid, cool, and wet climates.
That said, different marijuana strains are best-suited for certain climatic conditions. That applies to the Hippieberry strain.
Indoor and Outdoor Adaptation
Hippieberry can thrive both indoors and outdoors. That makes it one of the easiest cannabis strains to cultivate.
A little care and maintenance are all that Hippieberry plants need to flourish. A significant part of that maintenance entails implementing the right temperature, humidity, airflow, and lighting conditions.
The right temperature conditions are generally between 65- and 75-degrees Fahrenheit from germination to flowering. You'll require humidity between 60% and 70% from the germination to the vegetative growth, reducing it to around 50% during the flowering phase.
Regarding air supply and lighting, note that Hippieberry strains will do well in conditions with maximum airflow and extended light duration. Therefore, you might want to invest in grow lights and fans for indoor plants.  
Maturation Period
Hippieberries are fast-growing plants that can take 10 – 14 weeks to attain full maturity.
The total duration measures the maturation period from the germination to the flowering stage. This period is relatively the same for both indoor and outdoor plants. But you can shorten it by giving your plants optimal care and maintenance.
The fact that Hippieberries can mature in 10 weeks allows you to have multiple planting seasons in a year.
Yield Volume
The Hippieberry strain is one of the best-yielding cannabis species. The strain can offer returns up to 500 grams per square meter indoors.
Again, the total yield volume is nearly similar for outdoor plants and can be increased further by implementing the ideal growing conditions.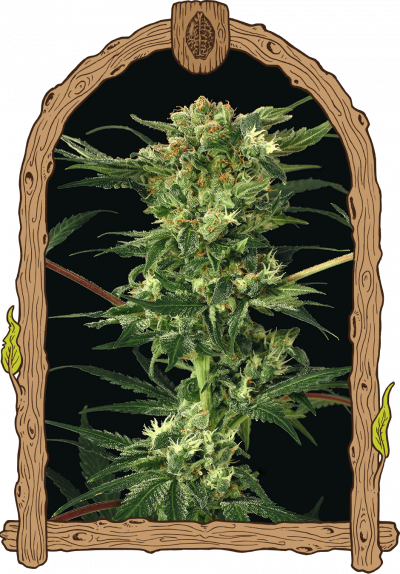 Photo Credit: ExoticSeed.eu
Effects on the Body
The effects of the Hippieberry strain can be judged based on the two main cannabinoids in the plant – cannabidiol and tetrahydrocannabinol.
Let's begin with the less dominant one – cannabidiol.
Cannabidiol lacks marijuana's popular mind-altering properties, making it a bit difficult to judge its effects on the body. It doesn't help that this compound is remarkably low in Hippieberry strains.
CBD is mainly prescribed for therapeutic purposes. Hence, the best way to judge its effects is if the compound succeeds in treating the specific medical conditions, you're using it for. Fortunately, there are numerous ailments you can treat or manage using cannabidiol. The most common one is pain.
CBD treats pain by affecting the natural pain-signaling mechanisms regulated by the endocannabinoid system. The compound is particularly effective against a group of endocannabinoid receptors located further from the brain, called CB2 receptors. That explains its less likely to induce psychedelic effects.
You can also administer cannabidiol for stress and anxiety. CBD contains powerful calming effects that may help soothe an anxious mind. The compound generally relieves tension by increasing the body's sensitivity to serotonin, the famous 'happiness' hormone.
Other medical conditions you can treat using CBD include insomnia, seizures, nausea, and inflammation, to mention but a few.
And now to the more dominant compound in Hippieberry – tetrahydrocannabinol.
Since THC produces mind-altering properties and the compound is also incredibly high in Sativa-dominant strains like the Hippieberry, it becomes much easier to judge such strains' effects. You can determine the effects of Hippieberry by gauging the amount of 'high' the strain produces.
Most users report euphoric effects, making the strain perfect for consuming during the day. Cannabis euphoria is often marked by enhanced amusement, increased creativity, and uplifting effects.
Some users also report a level of relaxation and pain relief. Pretty much the health benefits you'd enjoy from consuming THC-dominant strains.
Taste and Aroma
In terms of taste, Hippieberry buds produce rich, fruity aromas. The flavor profile is often described as a delectable mix of berries and citrus. That's mainly due to the terpene limonene.
Terpenes are compounds that give the plant its distinctive taste and aroma. Other common terpenes besides limonene include pinene, myrcene, and linalool.
However, remember that Hippieberry's natural aroma can best be experienced when smoking or vaping fresh buds. In the case of edibles or topicals, the overall taste will reflect the flavor enhancers used.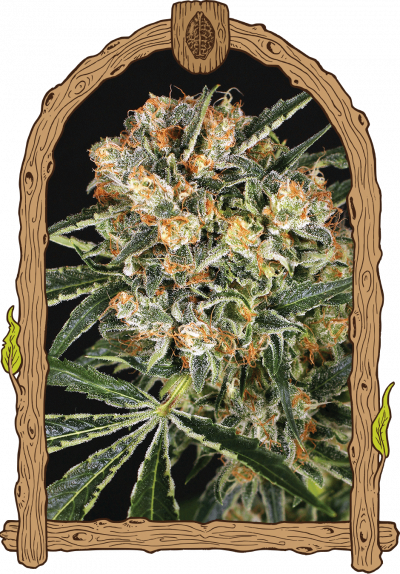 Photo Credit: ExoticSeed.eu
Summary
The Hippieberry may be a lesser-known cannabis strain than common strains like Sour Diesel, but it packs a punch in terms of its therapeutic value and overall mental effects.
As a parting shot, ensure you source all your Hippieberry products from established suppliers. That's regardless of whether you're looking to cultivate or consume this strain.