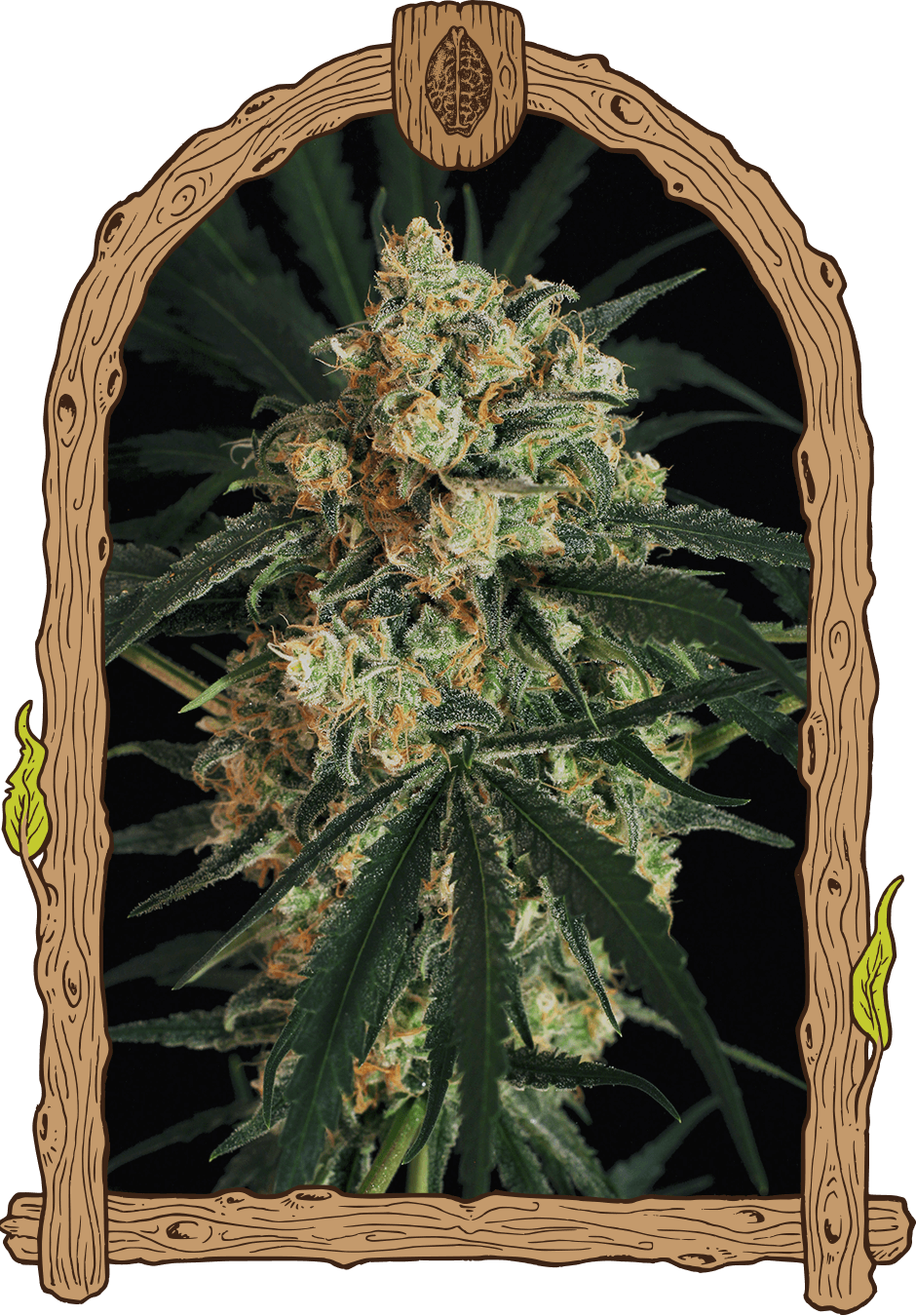 Effect

Uplifting

Genetics

[Amnesia Haze x (Amnesia Haze x Black Domina Auto F5)] F4

Yield

400 - 450 G/M2

Potency

Medium - High

Flowering time

9 - 10 Weeks
A.A.A Strain Description
The journey of developing the AAA strain has been nothing short of an odyssey. A result of careful breeding, its genetics have harmoniously melded in ways that exceeded our initial expectations. Bred using the illustrious Amnesia Haze and the potent Black Domina, AAA emerged as an astounding variety with some individuals surging past the 80-centimeter mark.
Signature Aromas
The AAA strain wafts an aroma that pays homage to its Amnesia Haze lineage – a scent that encapsulates the best of haze with slightly more acidic undertones. This tantalizing fragrance not only endears it to cannabis connoisseurs but also hints at the rich genetic tapestry that birthed this strain.
Growth & Yield
Growers venturing to cultivate the AAA strain can expect medium-sized yields, ranging from 400 to 450 grams per square meter. But what it might offer in modest volume, it compensates with quality. The plants produce a high volume of resin, setting AAA as a top contender for extraction processes. While its lifecycle from germination to harvest spans a typical 9 to 10 weeks, a timely transplant is advised. This little adjustment in the cultivation process promises to unlock the AAA strain's full potential, allowing growers to revel in its genetic prowess.
Effects & Potency
Descending from a celebrated lineage, the AAA strain bestows an uplifting effect upon its users. Thanks to its genetics – [Amnesia Haze x (Amnesia Haze x Black Domina Auto F5)] F4 – it offers a medium to high potency that caters to both recreational and therapeutic users.
Conclusion
AAA is a testament to the magic that can happen when iconic strains come together. Its fascinating growth characteristics, signature aroma reminiscent of Amnesia Haze, and commendable resin production solidify its place in the cannabis hall of fame. Whether you're a cultivator seeking a rewarding growing experience or a user chasing an uplifting haze experience, the AAA strain is a strain that promises to deliver. It encapsulates the essence of its parent strains while introducing nuances that make it distinctly unique.