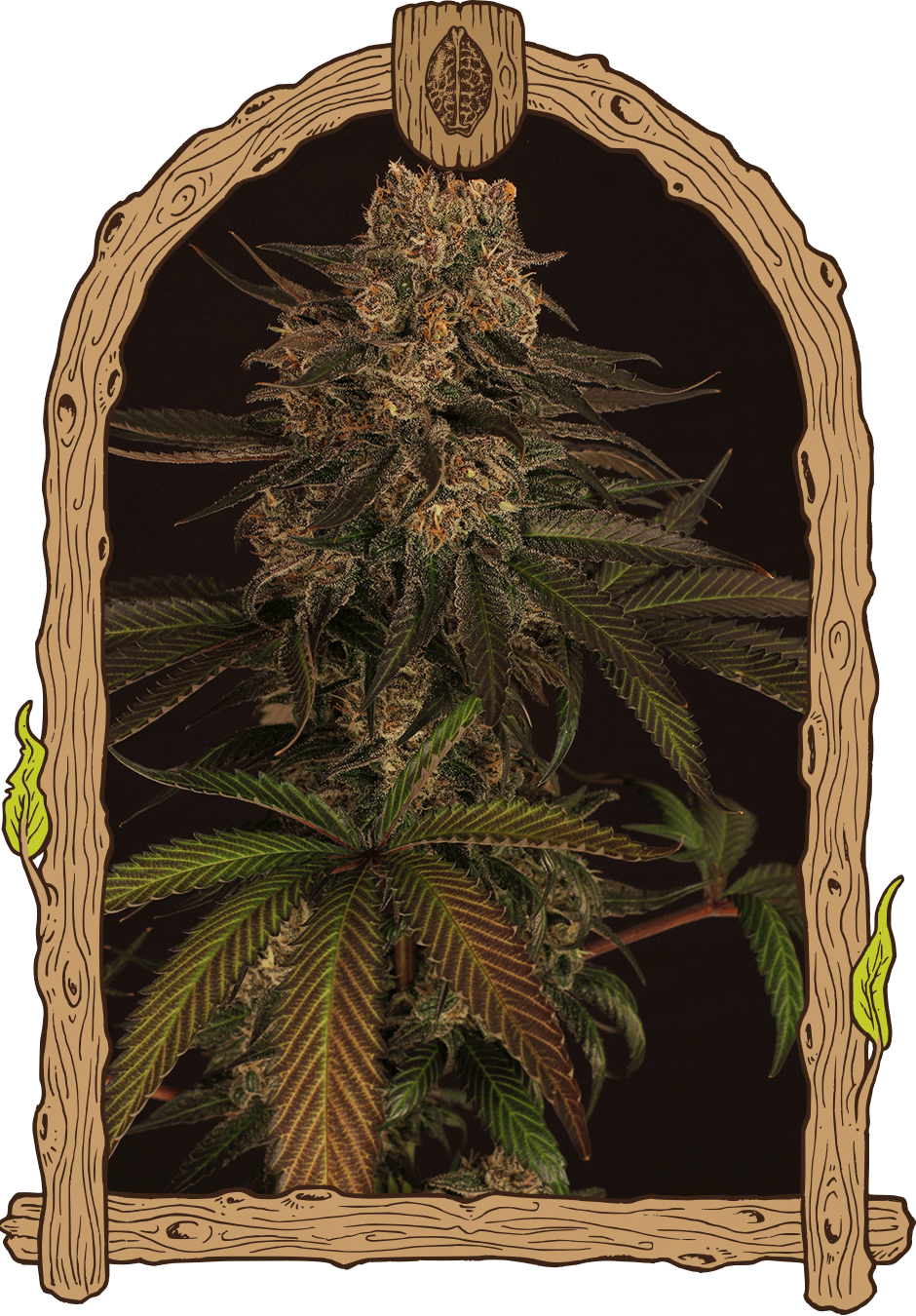 Indica / Sativa

50% Indica /50% Sativa

Effect

Relaxed

Genetics

((Peyote Purple #7) x (Sir Jack x P.C.K) F5)

Yield

550 - 600 G/M2

Outdoor Harvest

Harvest October

Potency

Medium - High

Flowering time

9 - 10 Weeks
Exotic Colours Strain Description
Having secured 3rd place at the esteemed Expogrow 2017 contest, Exotic Colours has not just made a mark but an indelible statement in the cannabis world. This award-winning strain stands as a testament to the art of cannabis breeding, offering cultivators and enthusiasts a unique variety that paints a canvas of deep purples, reds, and almost mystical black hues.
As a direct result of marrying two outstanding genetic lines – (Peyote Purple #7) and (Sir Jack x P.C.K) F5 – this strain's progeny consistently presents the captivating colors described, varying in intensity from one plant to another.
Physical Appearance & Structure
Exotic Colours showcases a distinct columnar structure, wherein its branches grow in close affinity to the stem. This tight-knit appearance is complemented by the plant's dark, romantic hues, making it a striking addition to any garden. The resin production on this strain is commendable; cultivators will observe individuals with a noticeably high resin level, indicative of its rich genetic heritage.
Aromatics: A Dual Experience
Interestingly, the aroma profile of Exotic Colours seems to dance in tandem with its visual presentation. The darker plants tend to lean towards floral and fresh fragrances, sometimes accented with slightly acidic notes, yet always maintaining that initial floral essence. On the other hand, the less intensely colored specimens are dominated by a bold lemon scent, reminiscent at times of lingering incense. This dual aromatic experience, linked with its color variation, adds an extra layer of intrigue to Exotic Colours.
Cultivation & Yield
When it comes to yield, Exotic Colours is reasonably consistent, offering growers between 550 to 600 grams per square meter. While flowering typically spans 9 to 10 weeks, the wait is certainly rewarded with medium to high potency buds by the time of harvest in October. However, cultivators should approach feeding with caution; Exotic Colours tends to be sensitive to higher conductivity values and prefers a more modest feed rate.
Effects & Therapeutic Benefits
Diving into the effects of Exotic Colours, users can anticipate a balanced journey, courtesy of its 50% Indica and 50% Sativa lineage. The experience leans towards introspective, reflective states, punctuated by moments of tranquillity and contemplation. This introspective relaxation serves as a boon for medical users, offering a reprieve from the chaos of everyday life.
Conclusion
Exotic Colours, as its name suggests, is more than just a cannabis strain – it's an experience. From its mesmerizing color palette to its dual aromatic nature, its balanced genetic makeup, and its notable recognition at Expogrow 2017, it stands out in a sea of commonality. Whether you're a cultivator seeking variety in appearance and aroma, or a user looking for introspective relaxation, Exotic Colours promises a journey unlike any other.