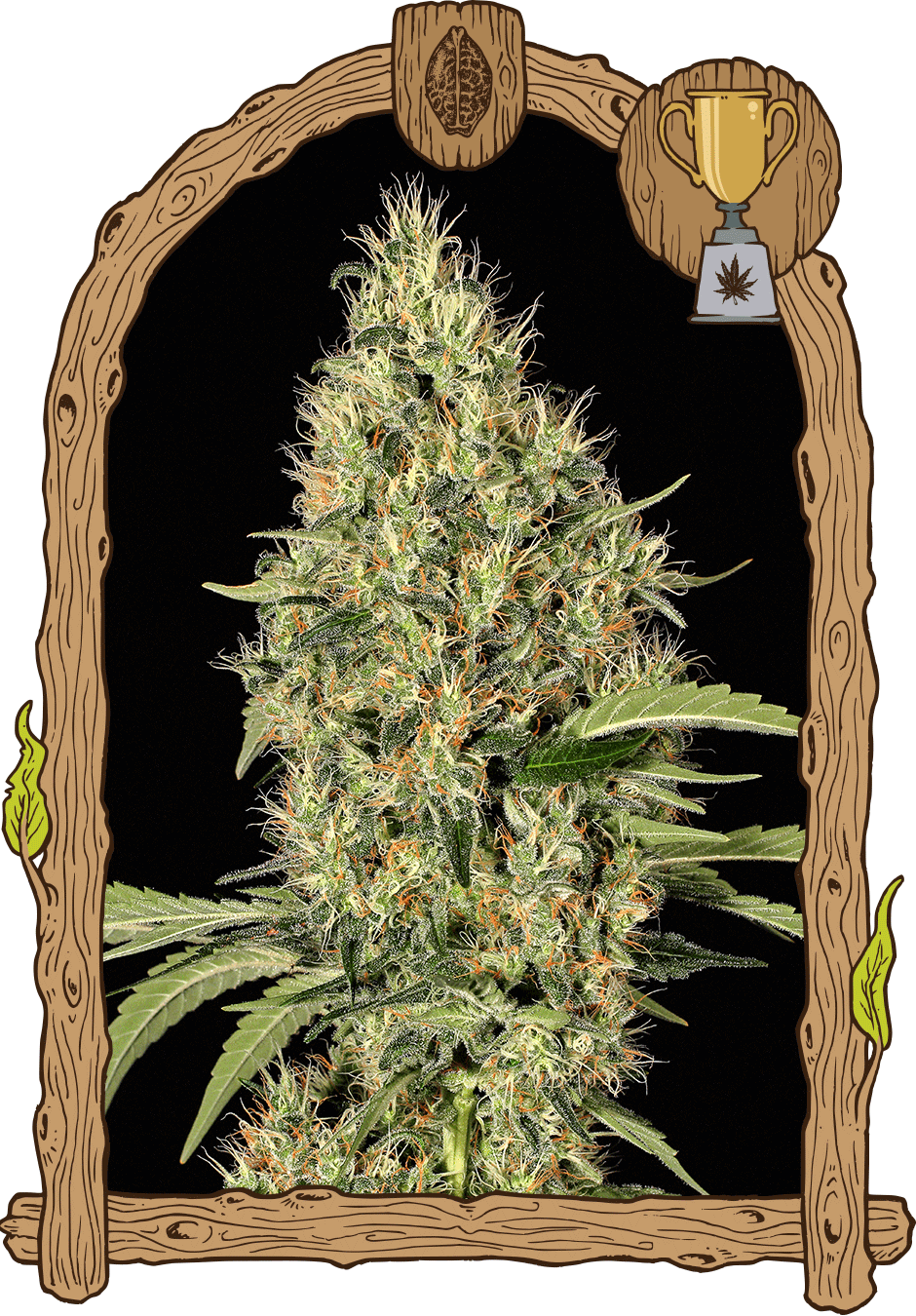 Indica / Sativa

50% Indica /50% Sativa

Effect

Uplifting

Genetics

White Widow "A" pheno x White Widow "B" pheno

Yield

550 - 600 G/M2

Outdoor Harvest

Harvest October

Potency

Very High

Flowering time

9 Weeks
Gypsy Widow Strain Description
Emerging from the cannabis corridors of the '90s, the renowned White Widow strain became synonymous with the best that Dutch cannabis culture had to offer. Now, in our present times, that same essence is revived and reinterpreted in the form of the Gypsy Widow strain. The magic behind this reincarnation lies in its genetics — a deliberate and meticulous fusion of two distinct phenotypes of the iconic White Widow. One brings the sturdy and fast-flowering characteristics typical of Indica strains, while its counterpart offers the elongated flowering phase and abundant resin production more often associated with Sativas.
Growth & Structure
During its early growth stages, the Gypsy Widow predominantly showcases its Indica heritage, lending to a stout, bushy appearance. However, a dramatic transformation occurs once it enters the flowering phase. The plant begins to stretch, producing an array of flowers that seem to find solace in each other's company, resulting in elongated, dense colas. As the weeks pass, these floral clusters consolidate further, making it imperative for cultivators to employ support canes in the later stages of the flowering cycle to uphold their weight.
Aromatic Profile
One of the defining hallmarks of the Gypsy Widow is its rich and varied aromatic profile. At the forefront, you're met with an invigorating burst of citrus, where fresh lemon nuances take center stage. This zest is seamlessly intertwined with a comforting earthy undertone, reminiscent of a forest after rainfall. For those with a discerning olfactory sense, certain phenotypes introduce a gentle incense aroma, adding layers of complexity to its bouquet.
Experiential Magic
But beyond its scent and structure, the Gypsy Widow's experience is where its true magic lies. The strain unleashes a potency that's hard to match. Users are immediately enveloped in a pronounced physical sensation, reminiscent of the best Indica strains, which soothes and relaxes the body. But this isn't a one-dimensional experience. As moments pass, a cerebral uplift, characteristic of Sativas, takes over, making it an ideal companion for those periods of leisure when relaxation and reflection are the only items on the agenda.
Conclusion
In summary, the Gypsy Widow strain is more than just a cultivar; it's a tribute, a homage to the timeless legacy of the White Widow. By intertwining classic genetics with modern cultivation techniques, it serves as a bridge between the golden age of Dutch cannabis and the contemporary era. Whether you're a veteran enthusiast yearning for a taste of nostalgia or a modern-day connoisseur seeking a unique sensory journey, the Gypsy Widow is an invitation to experience the best of both worlds.