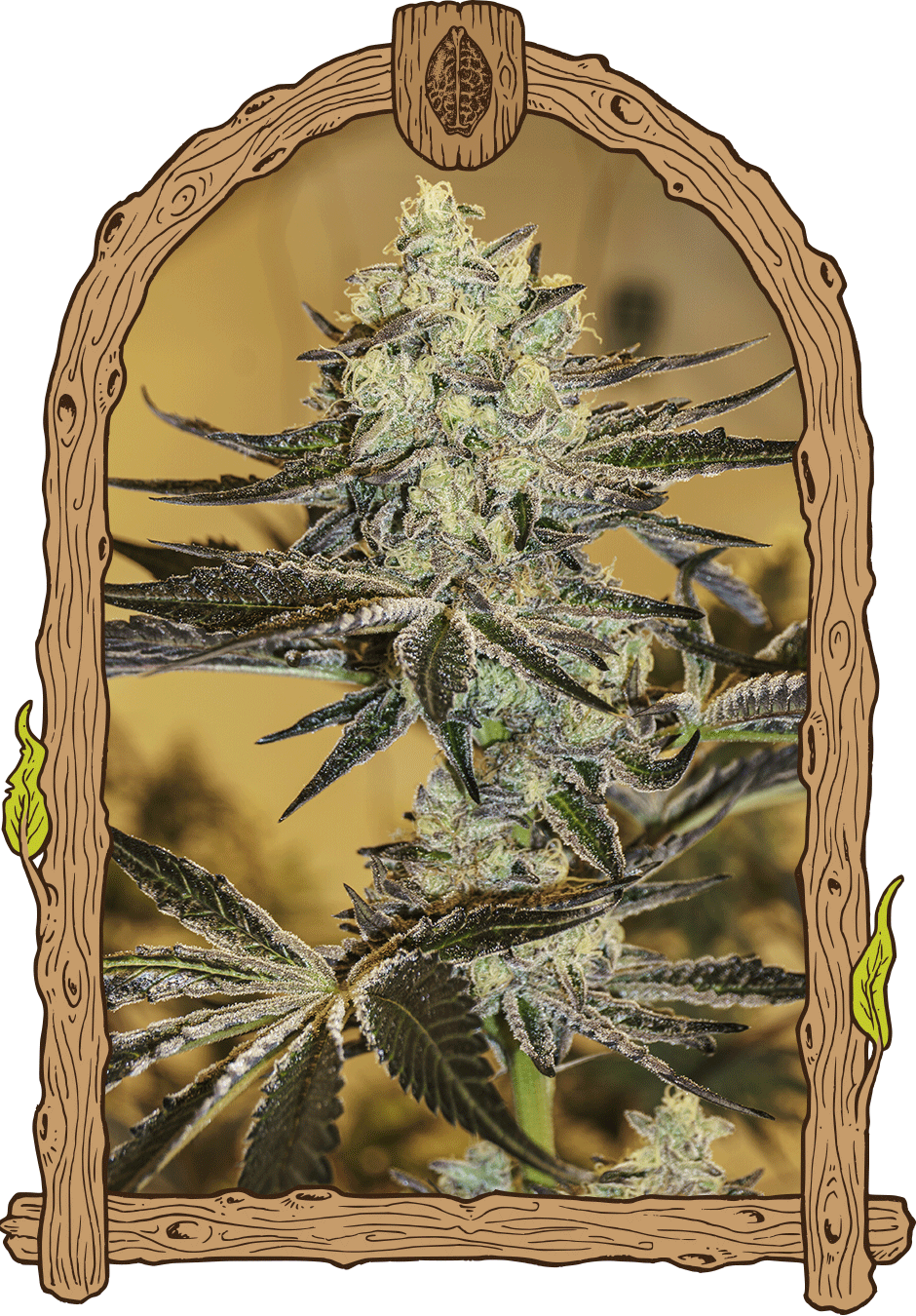 Indica / Sativa

70% Indica /30% Sativa

Effect

Relaxed

Genetics

(Gelato33 x Do-si-Dos) x Malasaña Cookies

Yield

450 - 500 G/M2

Outdoor Harvest

Harvest October

Potency

Medium - High

Flowering time

9 Weeks
Malasaña Gelato Strain Description
Hybrid resulting from the crossing of different strains related to the cookie genetic family, in which we have looked for recreate the characteristic aroma of these genetics and add greater production and vigor.
This gelatti strain flowering time is about 9 weeks, in which we will see how very resinous floral formations develop with very deep aromas.
Regarding its effects, Malasaña Gelato is a medium-high potency strain, pleasant and with a tendency to relax the body, perfect for the end of the day.
Frequently Asked Questions
What is Exotic Seed's Malasaña Gelato?
Malasaña Gelato is a powerful breed by Exotic Seeds. This gelatti strain is a sweet-smelling and potent candy-like terpene. The best Gelato strain is #33. It has a swMalasaña Gelatoeet citrus and fruity aroma.
The soothing effect soon seeps into your body, gives you a calm feeling, and opens up your mind for meditation.
With a high THC level and a low CBD level of about 2%, this marijuana strain will give you euphoria, energetic body, calm and lasting relaxation. The lineage is touted to be a cross between Gelato33 and Do-Si-Dos strain.
What is the Growing Cycle of this Gelatti strain?
The growing cycle of the Malasaña Gelato seeds depends mainly on the setup. However, based on the phenotype and cultivating condition, the flowering period is 9- 10 weeks from the photoperiod state. It is typically grown indoors and, depending on the condition, can also be grown outdoors.
The yield can be up to 500g per square meter (12 ounces per square meter) if cultivated indoors and 650g per square meter (13 ounces per plant) if cultivated outdoors. The harvest time is around mid-October. This photoperiod hybrid is easy to grow. The average dry weight of the Malasaña Gelato strain is 155g, while the harvest weight is 301g.
What does Malasaña Gelato plant look like?
Malasaña will be very conspicuous in your garden or indoors. With lush dark green leaves, the beautiful Malasaña Gelato has a healthy and stylish appearance and can boast of flamboyant flowering. Its grape-shaped leaf of purple and orange hairs gives it a unique appearance.
This photoperiod hybrid can grow from medium to tall height, depending on how you cultivate it. Malasaña Gelato will not be concealed among other plants because of its dark green leaves, laced with purple-green colas that complete its vegetative appearance.
This gelatti strain emerging from the crossing of various strains and belonging to the cookie genetic family is a feminized plant from Exotic Seed
How does taste Malasaña Gelato weed?
The feminized Malasaña Gelato exudes fragrances such as fruity blueberry, orange, and earth. A productive hybrid, the Malasaña cannabis strain is sweet, producing a taste of berry, citrus, lavender, and woody flavors. Its exotic flavor leaves a delicious taste on your palate, giving you a lingering taste experience.
Once inhaled, the sweet berry taste trickles down your spine and causes a wonderful and satisfying relaxation experience.
Malasaña Gelato gives you a pleasant body-buzz due to its medium to high THC content.
This gelatti strain will satisfy your curiosity if you are a lover of cannabis strains once you inhale this variant.
What are the effects of the Malasaña Gelato strain?
Due to the high content of THC in the Exotic Seed Malasaña Gelato, you get a body-high soothing effect. It also produces a head-high effect and cerebral buzz.
The psychological effects on your body are a feeling of happiness and total joy and create ecstatic influence in the head.
Also, keep some good snacks handy, as this gelatti strain is known to stimulate the appetite.