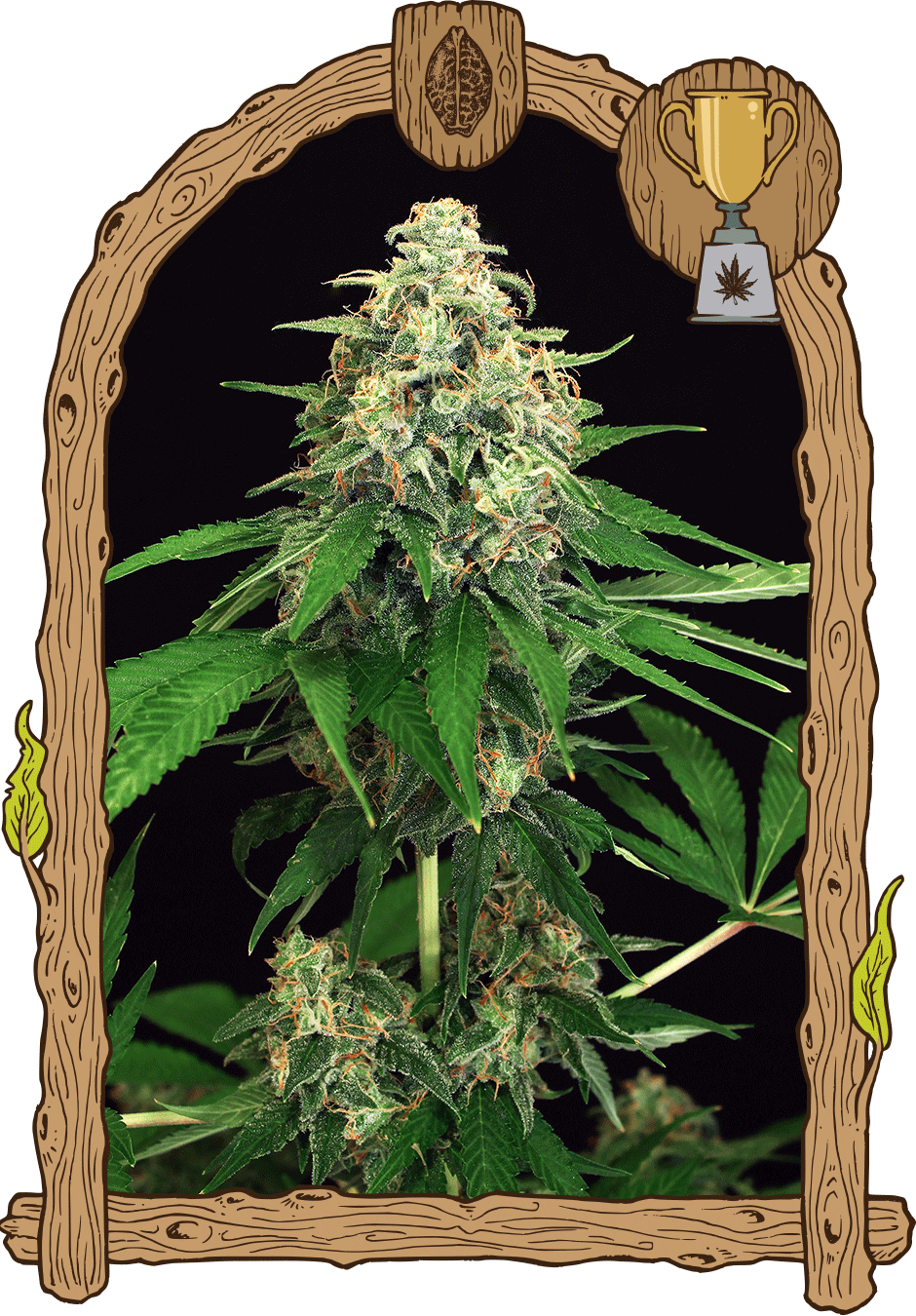 Indica / Sativa

75% Indica /25% Sativa

Effect

Medical

Genetics

Somango x (Blueberry x NYCD)F5

Yield

480 - 550 G/M2

Outdoor Harvest

Harvest October

Potency

High

Flowering time

8 Weeks
Mango Cream Strain Description
A Mango strain that results from a cross between a selected Somango clone and a cross of Blueberry and New York Diesel. Its aroma is citrus with very sweet fruity tones, finding in turn some specimens with aromas where the skunk is intertwined with that hint of citrus characteristic of its diesel descent.
Robust and short internodal distance, it is a plant with a clear Indica trend, with individuals featuring a 'Christmas Tree' type columnar structure.
The flowers of this Mango strain produces are dense, very resinous, with an average calyx-leaf ratio, we see in some cases the phenomenon known as 'foxtails' (turrets). Regarding its effect, it is a hybrid suitable for the end of the day and for relaxing, yet not as physical as tonot get off the couch (couchlock).
Frequently Asked Questions
What is Mango Cream Strain?
Mango Cream by Exotic Seed is a fantastic strain available as a feminized cannabis seed. The Indica dominant variety shares its genetic heritage with a Somango strain and a cross between Blueberry and New York Diesel.
While the Mango Cream strain derives its complex aroma and flavour from Blueberry, other strains are responsible for its strong cerebral effects.
The plant lives up to its Indica dominance traits, producing relaxing high effects without causing physical impairment. Give this hybrid strain a try, and you will soon drool over its wonderful scent and flavour.
Genetics: Somango x (Blueberry x NYCD)
Sativa/Indica: 25/75%
Sex: Feminized
What is the growing phase of Mango Cream?
Mango Cream is an excellent strain that novices and experienced users will love to grow. The plant grows well indoors and in greenhouses. The flowering time is 56-63 days under suitable indoor situations. However, indoor growers must feed the plant with a low-fertilizer diet for maximum yields.
This hybrid strain enjoys warm, dry conditions, similar to Mediterranean temperate climates. The strain is ready for harvest in early to mid-October in outdoor conditions. The branches spread more outdoors, providing delight to the eyes.
However, ensure to protect the dense, rich buds from rain and infestation; consider using organic products to fertilise the plant once or twice weekly.
What yield can I expect with Mango Cream pot?
Mango Cream takes eight flowering weeks to mature and grow dense buds. However, growers can wait for as long as possible to harvest the best quality yields and maximize taste.
Mango Cream strain is a tall plant ranging between two to three metres. At the end of its flowering phase, the plant produces around 450-500 gr/m2 indoors. The outdoor yields are more prosperous and productive at about 700g per plant, depending on the plant's size.
Remember, the plant is susceptible to pests and moisture-related problems, requiring extra care during the growing cycle.
What about its Appearance and Aroma?
The Mango Cream plant carries a clear Indica structure with large leaves like its parents. Most growers will notice the strain grows into a Christmas Tree-type columnar structure and short internodes.
In addition, the branches are laden with dense, highly resinous flowers. The flowers are olive green in color, carrying a sticky, crystal coating.
Mango Cream boasts an intense citrus aroma mixed with sweet, fruity notes. Some consumers may also find the fragrance similar to mango with hints of diesel and skunk.
You'll be hit with a powerful chemical smell the instant you enter a room filled with high-quality Mango Cream strain. For this reason, discreet growers might need to pay extra attention.
How about Mango Cream pot tasting notes and effects?
Mango Cream pot delivers citrusy notes mixed with hints of diesel and skunk. The notes are pronounced and tantalise the taste buds, as does the sweet and ripe fruity undertones.
The plant's Indica-dominant traits reflect in its intense, physically relaxing effects. The high is fast-hitting and calming, relieving stress and tension. Moreover, the results often leave consumers happy while provoking thoughtfulness, a very apt reward for unwinding after a tough day at work.
First-time users may find the effects sleep-inducing an hour or two after the thought-provoking effects wear off.
Enjoy this hybrid beauty while laying back on your couch with an iced cocktail and sunset.