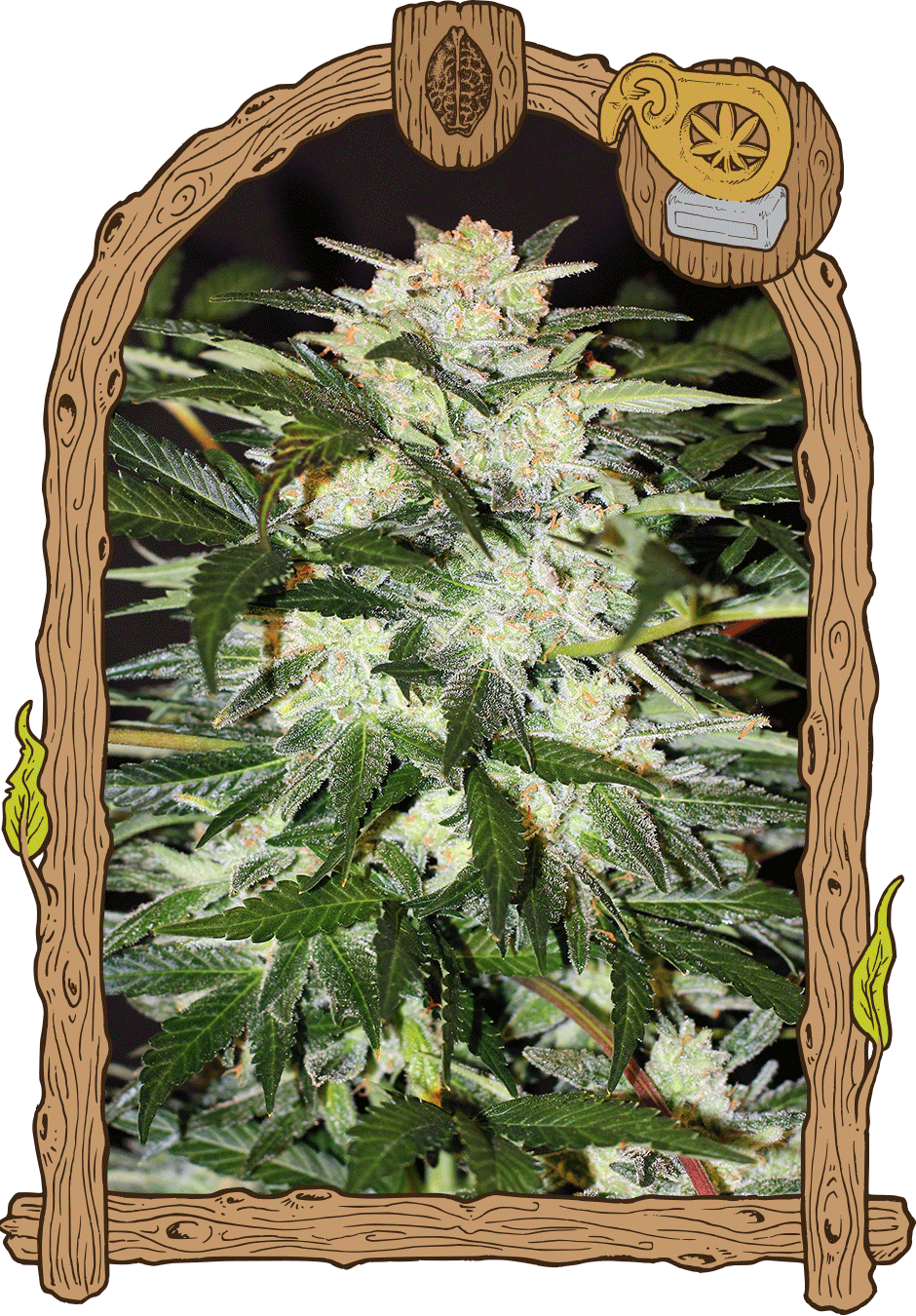 Effect

Relaxed

Genetics

[Kush x (Black Domina x Skunk Auto)F5] F4

Yield

450 - 500 G/M2

Potency

Medium - High

Flowering time

8 Weeks
Monster Mash Strain Description
Monster Mash strain is an autoflowering cross between an American kush and Black Domina. A high yielding strain with good height, growing up to 85 centimeters and in some cases surpassing a meter.
Monster Mash has a very special aroma that is very difficult to describe. There is an intermingling of kush tones with other sweet smells resulting in a nicely balanced scent that does both parents justice.
This strain can be used in a SOG grow, by using her 'Chirstmas tree' like structure, with a great central bud. Be sure to take extra good care at the end of flowering, because due to the denseness of the flower there can be problems with botrytis if the humidity is to high.
Monster Mash takes about 8 weeks from germination to harvest, though some of them only need 7 weeks. This is a very interesting feature of the strain and we are working on stabilizing this aspect of Monster Mash. The effect is physical, relaxing without being extremely powerful, perfect for the final moment of the day.
Frequently Asked Questions
How to grow this Monster strain
Some growers like to run Monster Mash using the sea of green (SOG) cultivation method because the strain grows fast and spiky, producing a fat, sticky main bud as long and as wide as a forearm. However, when using this method to grow Monster Mash, you won't want to utilize the usual SOG spacing in which plants are touching each other. Rather, you'll want to employ extra-wide plant spacing. This is because the buds are so round and resinous, growers must keep their grow-room humidity lower than usual (between 52–59 percent), use air filtration and many fans to guard against the dreaded gray mold that can rot buds from the inside out.
It's worth the extra effort to cultivate, because the resin percentages of Monster Mash are truly amazing, especially for an autoflowering strain.
With no crushing couchlock high, Monster Mash Autoflowering is best used for relaxation, pain relief, and to encourage sleep and sedation.