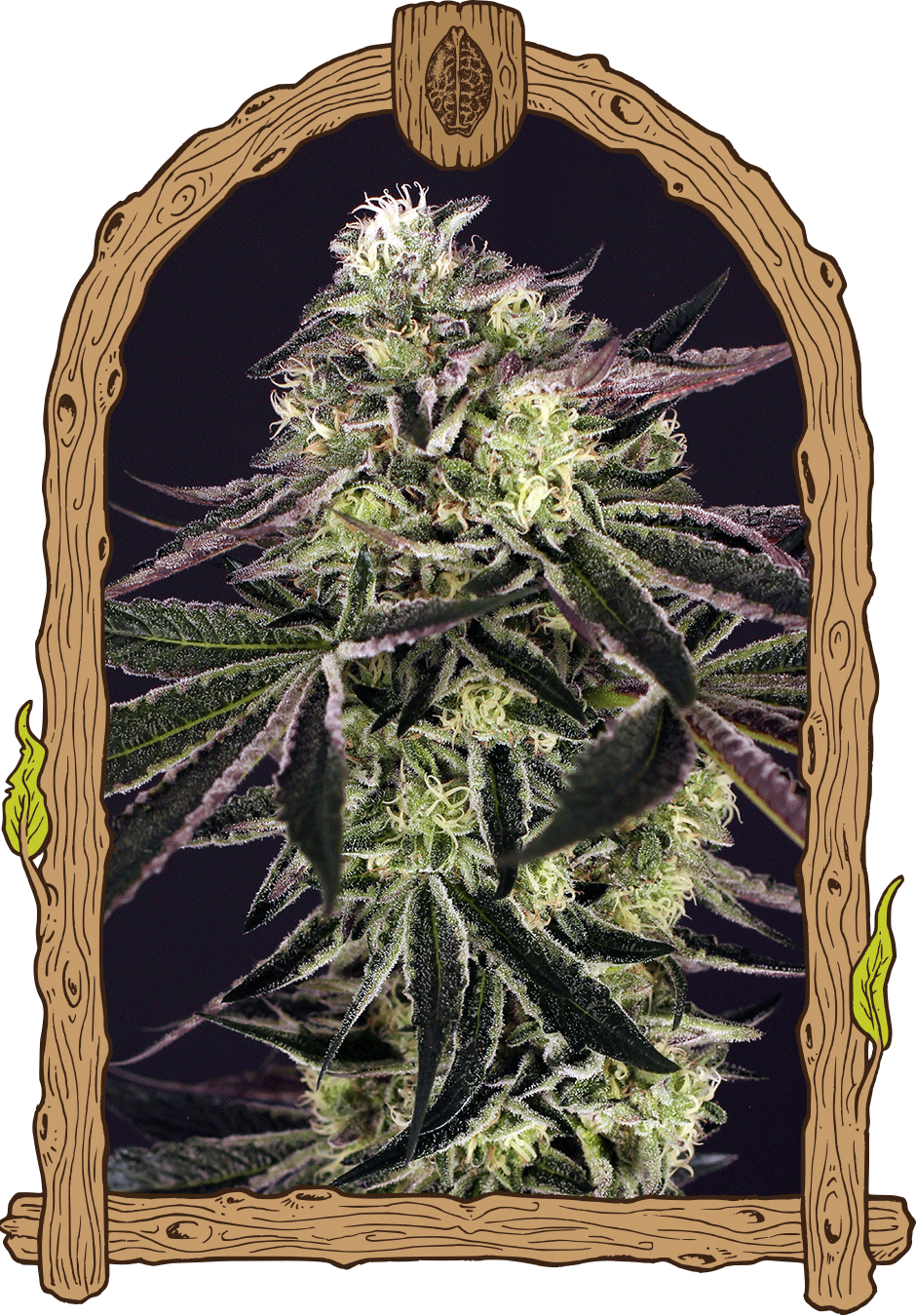 Indica / Sativa

75% Indica /25% Sativa

Effect

Relaxed

Genetics

(Purple Punch x Do-si-dos) x Exotic Colours

Yield

450 - 500 G/M2

Outdoor Harvest

Harvest September

Potency

Very High

Flowering time

8 Weeks
Purple Shot Strain Description
Exotic's Purple Strain, aka Purple Shot, is a hybrid cannabis strain that was developed by Exotic Seed. It is well-known for the complex perfume it emits, the short amount of time it takes to flower, and the soothing effect it has. Purple Shot is a hybrid strain that was created by crossing Purple Punch, Do-si-dos, and Exotic Colors. Due to the distinctive qualities that this strain possesses, it has rapidly become a favorite among cannabis fans.
What about this Purple strain?
Purple Shot is a cannabis strain that is predominantly Indica, with a ratio of 75% Indica to 25% Sativa. It is distinguished by its dense and resinous buds, which are covered in brilliant trichomes and contrast with the strain's dark green foliage. This strain is the offspring of a cross between three other well-known strains: Purple Punch, Do-si-dos, and Exotic Colors. It has a rapid flowering time and a sturdy overall structure as a result of this genetic combination.

Growing information
The Purple Shot cannabis strain may be cultivated either indoors or outdoors, although it does best in dry, sunny areas with low levels of relative humidity. Growers that cultivate their plants indoors should employ the usage of anti-odor filters so that the potent and pervasive stench does not draw unwanted attention. It is recommended that indoor growers use a pot size of approximately 10 liters and nine pots per square meter. This will result in a yield of between 450 and 500 grams per square meter. Growers that cultivate their plants outside may require the assistance of growth tutors to guarantee that light reaches the lowest portions of the plant and to prevent the development of fungi due to the plant's dense structure.
Yield to expect
Indoor farmers can harvest up to 500 grams of this Purple plant per square meter, and outdoor growers can harvest up to 700 grams of the strain per plant. Purple Shot is a high-yielding strain. Because of its dense and sticky buds, it is an excellent strain for extraction, and its rapid flowering time ensures that it will produce a high yield in a relatively short length of time.
Appearance and taste
Purple Shot is an absolutely lovely purple strain to look at thanks to the contrast between the deep green of its leaves and the brilliant trichomes that cover its foxtails. The scent is intricate, with notes that are reminiscent of grape wine and citrus, and it is extremely deep and powerful.
Effect
Because of the strain's well-known sedative and calming effects, Purple Shot is an excellent choice for unwinding at the end of a stressful day. It is in high demand because of its potential to alleviate symptoms of stress and insomnia, and the potent and tangible effects it exerts will ensure that you feel calm and at peace after using it. If you want to have a good night's sleep, Purple Shot is the ideal strain to use. You may smoke it right before you go to bed, or you can enjoy it in the evening with a glass of wine and a warm bath.
In conclusion, Purple Shot from Exotic Seed is a purple strain that is highly recommended because to its complex aroma, fast blooming period, great yield, and soothing effect. Purple Shot is an excellent addition to anyone's collection, whether they are a seasoned grower or a novice enthusiast in the world of cannabis. Do not pass up the opportunity to learn about the one-of-a-kind qualities that distinguish this rising star in the cannabis industry.