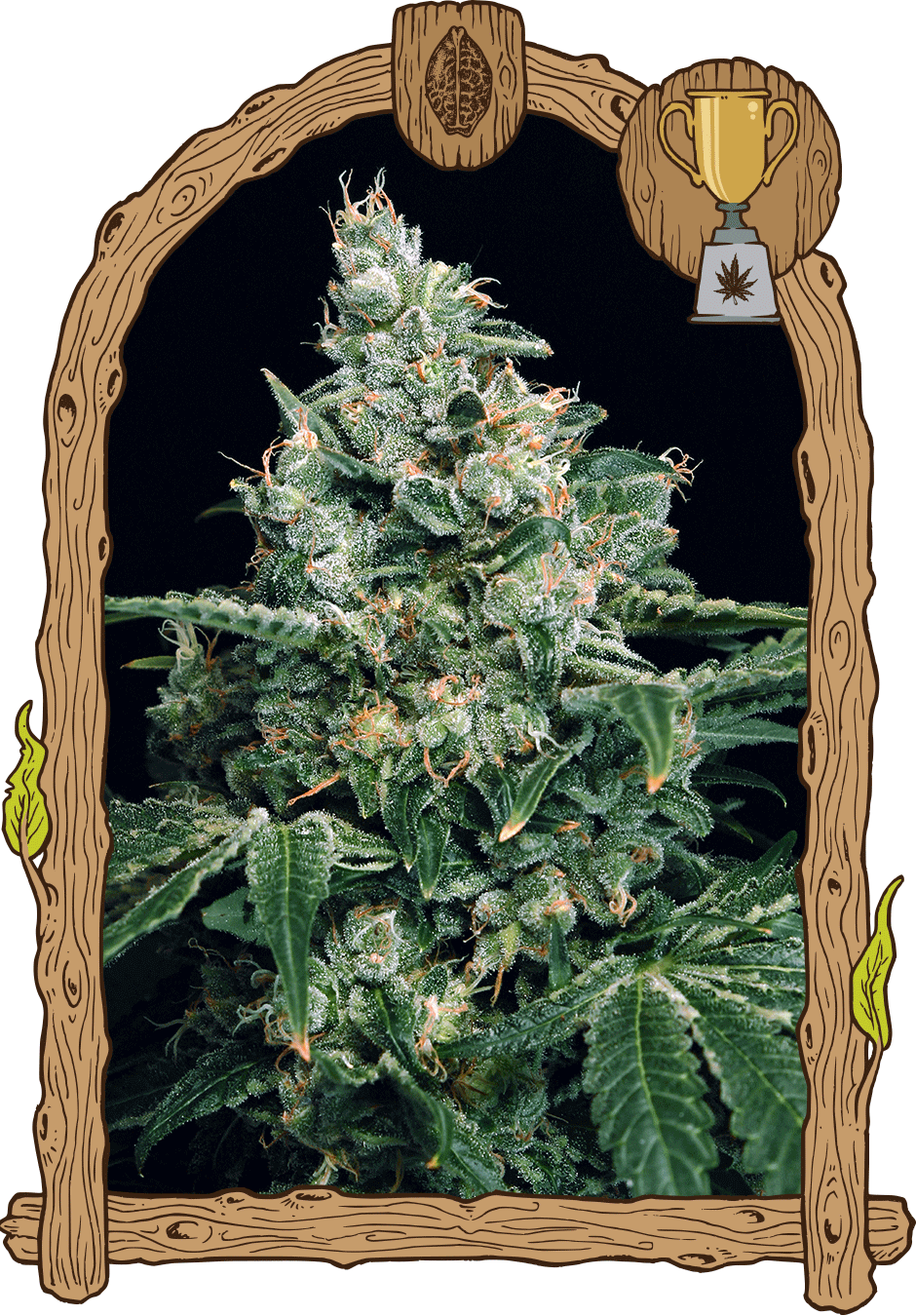 Indica / Sativa

30% Indica /70% Sativa

Effect

Uplifting

Genetics

Jack Herer S1

Yield

550 - 600 G/M2

Outdoor Harvest

Harvest October

Potency

Very High

Flowering time

10 Weeks
Sir Jack Strain Description
Definitely one of the clones we like to work with and grow the most, selected around the year 2000, now presented in its 'S1' version, crossed with itself so that you can enjoy this selection as much as we do; originally from Sensi Seeds Jack Herer. Sir Jack is a robust plant, which helps keep the weight of its large flowers. With an elevated level of resin, it is highly recommended for performing extractions, producing a super high quality 'Ice-O-Lator'. With Sir Jack we recommend monitoring the humidity of the room, since the density of its flowers, with a high relative humidity, can potentially cause Botrytis to appear. But if there is something worth highlighting about Sir Jack is its taste and effect, which has granted it multiple awards throughout its career, with a clearly marked incense and lemon flavour, which lingers on the palate, being a difficult taste to forget, like its effect, strongly brainy, which leads to a more Indica-type body feeling, without being disabling. This strain is not recommended for novice smokers.
Frequently Asked Questions
How to germinate Sir Jack seeds?
Soak the seeds in water for 12 to 24 hours. This will help to soften the outer shell and speed up the germination process.
Prepare a container with a damp paper towel or cloth. Make sure it's not too wet, or the seeds may rot.
Place the seeds on the paper towel or cloth, making sure they are spaced out and not touching each other.
Cover the container with a lid or plastic wrap to create a humid environment.
Store the container in a warm, dark place, such as a cupboard or closet.
Check on the seeds daily and keep the paper towel or cloth damp. Within a few days, the seeds should start to sprout.
Once the seedlings have grown a few inches tall, they can be transplanted into soil or a hydroponic system.
That's it! Just remember to be patient and gentle with the seedlings as they grow. Good luck!