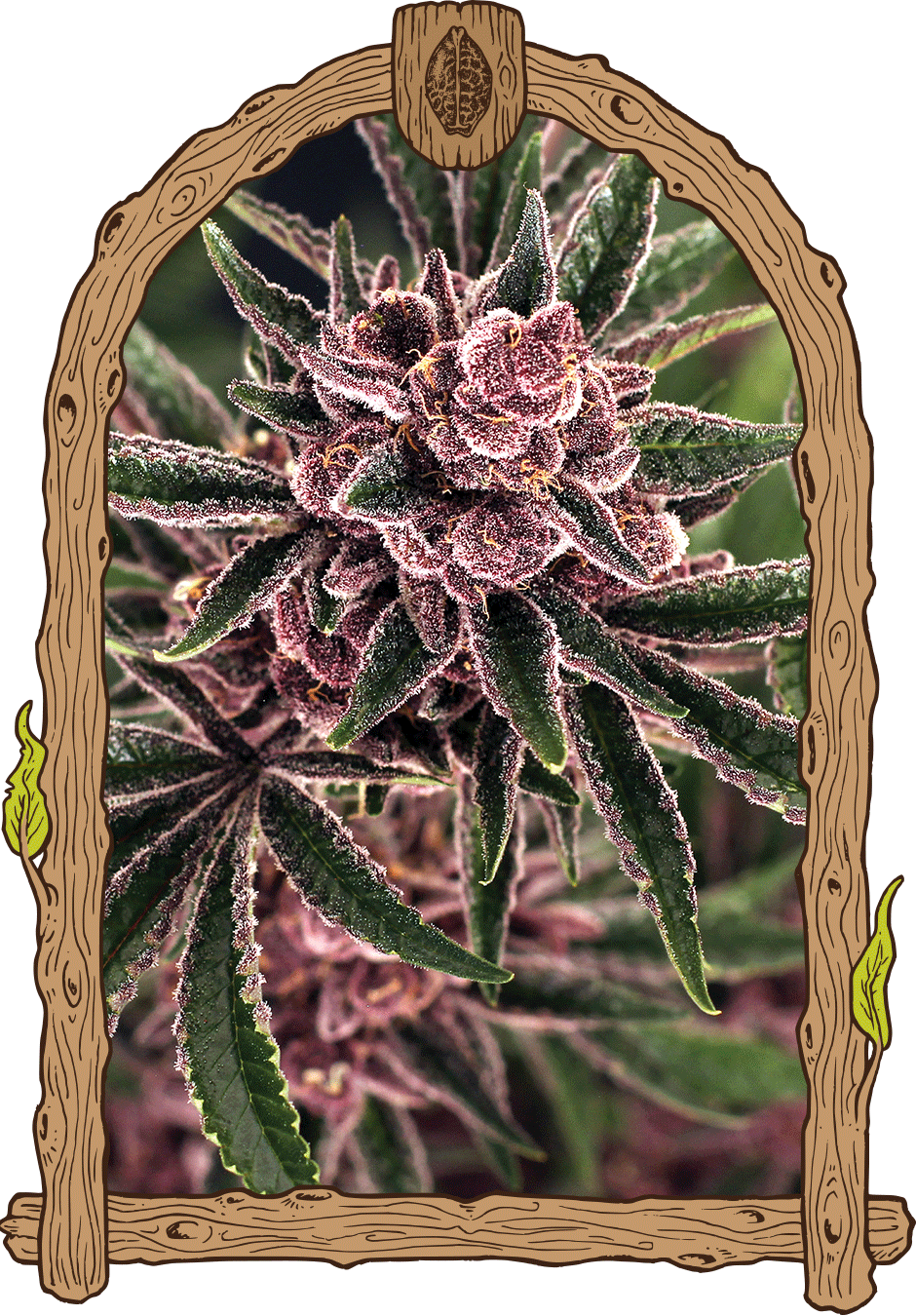 Indica / Sativa

70% Indica /30% Sativa

Effect

Creative

Genetics

Tropicana Cookies F2 "C cut" x Tropicana Cookies F2 #5

Yield

450 - 500 G/M2

Outdoor Harvest

Harvest September

Potency

High

Flowering time

8 Weeks
Tropical Fuel Strain Description
Our tropicana strain coming from the famous Tropicana Cookies F2, we have used two completely different phenotypes both in its aromas and in its structure, one of them with an intense aroma of orange juice, and another with quite more complex odors, close to what that we call "fuel."
Tropical Fuel is easy to grow and its flowering time is pretty close to 8 weeks, then we will get very resinous flowers with reddish and purple colors very pronounced in virtually all individuals.
Tropical Fuel is of this type of varieties that have an euphoric and stimulating effect at the beginning to become more relaxed as their effects progress, being very interesting to stimulate creative processes.
Due to its intense aroma and effect it has, we recommend this tropicana strain for those growers who are looking for extractions.
Frequently Asked Questions
What is Exotic Seed Tropical Fuel?
The Exotic Seed's Tropical Fuel is a version of the popular Tropicana Cookies F2. It is a new collection from the Exotic Seeds family. It contains an eruptive strain from Exotic Seed, with a fantastic orange diesel flavor. It has enough psychoactive power to make you high with a fantastic orange diesel flavor.
Tropical Fuel is created to be a delight to all lovers of resin extraction; it offers its enthusiasts a novel and unique cannabis strain that is enjoyable and makes them feel happy.
The Tropical Fuel is considered one of the best Tropicana Strain because of its euphoric and stimulating effect. It is produced from two distinct phenotypes; a combination of orange juice and a fuel-like aroma. It's a THC dominant strain (70% indica and 30% Sativa hybrid).
What is the Growing Circle?
Tropical Fuel takes approximately 8 weeks to complete indoor flowering with about 450g to 500g per square meter production. It is easy to grow, and when fully grown, it produces very resinous flowers with colors of purple and reddish-brown. One of its advantages is that you can grow it in any environment.
The Tropical Fuel can also be cultivated outdoors. It offers an excellent benefit for commercial growers because it can yield 600g per plant when dry.
For maximum production, it can be harvested around mid-September in the Northern Hemisphere and around the end of March in the Latin America areas.
What Does It Look Like?
The Tropical Fuel is a feminized seed with an Indica-dominant strain. Its height is about 1.4 meters indoors and about 1.9 meters outdoors when fully mature.
Its flowering type is photoperiod, with stunning flowers made of green, cup-like leaves laced with reddish-brown strings at its edges. The leaves appear long and expansive. Its unique colors make it very attractive.
Whether planted indoors or outdoors, Tropical Fuel appears quite noticeable among other plants, and it is also a very prestigious plant among the cannabis trees. It has the appearance of fungi; hence it is recommended to take extreme care, especially at its early growth stage.
How Does It Taste?
Tropical Fuel has an orange-like taste, with an aroma of something that smells like Fuel. This gives it a unique fruity flavor and taste, which has made it attractive for experienced users.
Combining two Tropical Cookies phenotypes has created a distinctive taste similar to lime, grapefruit, and some fruity and citrus flavors.
This Tropical Fuel strain is recommended for experienced users because of its strong taste. Due to the complex nature of this strain, it is often difficult to explain its taste. Imagine a combination of fruits such as orange, grapefruits, lime, and a diesel-like aroma! The taste is better than you imagined!
What are the Effects?
Tropical Fuel is recommended for experienced vapers because of its powerful effects. When inhaled, it first produces a crazy sensation, and soon it produces a mild relaxation to your body. It also creates a euphoric atmosphere that takes you to a level above the sky.
Despite its initial intoxicating effects, it won't prevent you from reading your book, chatting with friends, or enjoying your moments with your family.
This strain is a good recommendation for those looking for higher inspiration. It is best for experienced cannabis lovers. It produces a stimulating effect to excite your creative instincts.