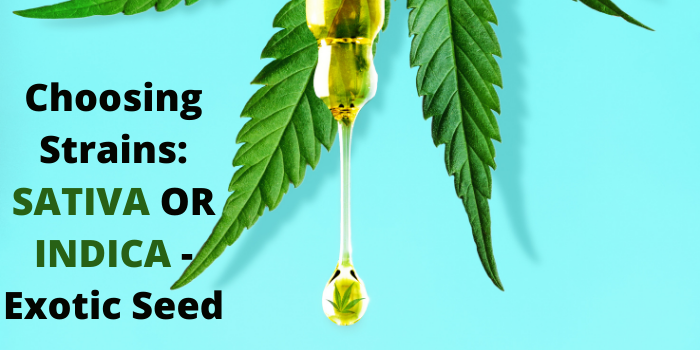 You've probably already heard about Cannabis Sativa and Cannabis Indica. That's because these are the most dominant weed strains. However, cannabis produces several other species besides Sativa and Indica. Other famous examples include Cannabis ruderalis and Cannabis hybrid.  
Another vital thing about cannabis species is that each strain produces several sub-strains. These strains and sub-strains differ from each other based on several parameters. Common ones include phenotypic characteristics, maturation period, yield volume, and cannabinoid profile.  
Cannabinoids refer to the specific compounds in cannabis responsible for the plant's medicinal effects. There are over 120 cannabinoids in weed. Two of the most common ones are the non-psychoactive compound cannabidiol (CBD) and the psychoactive chemical tetrahydrocannabinol (THC). Other popular cannabinoids in marijuana include cannabigerol (CBG), cannabinol (CBN), and cannabichromene (CBC).  
In this post, we explore the two most popular cannabis strains – Sativa and Indica – by highlighting how these dominant species compare against each other.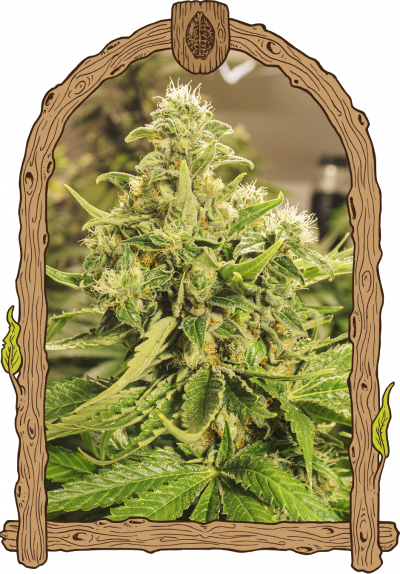 Photo Credit: Exotic Pure CBG Strain 
Sativa and Indica Strains: A Side-by-Side Comparison 
Origin 
There's conflicting information on the origin of Cannabis Sativa. That's probably because many people are yet to identify Sativa as a distinct species, and the term is still widely used for cannabis in general.  
Some records Indicate that Cannabis Sativa originated from Central Asia, where the cultivar was initially used as a raw material for the textile industry. Other publications suggest that Sativa strains originated in Central and South America.  
But while the origin of Cannabis Sativa is a bit hazy, there seems to be a consensus on the origin of Cannabis Indica.  
The Indica variety traces its roots back to the Middle East, particularly in Afghanistan, Tibet, and Pakistan. The strain was also commonly cultivated in India and Nepal. 
Nomenclature  
According to WeedMaps, the word 'Sativa' comes from the Latin botanical adjective' sativum,' which means cultivated.  
The earliest documented evidence of Sativa cultivation comes from The Names of Herbes, a 1548 English herbalist William Turner publication. Sativa was a general name for any cultivated cannabis plant in this book.  
On the other hand, the word 'Indica' denotes the geographical area where this cannabis species was originally cultivated.  
The term was coined with specific reference to the Hindu Kush Mountain range, an over 3500 kilometers stretch covering several countries, including Afghanistan, Bangladesh, India, Nepal, Bhutan, China, Myanmar, and Pakistan. 
Ideal Climatic Conditions 
It's important to note that there's no such thing as an 'ideal climatic condition' when growing marijuana.  
Cannabis is incredibly resilient and can thrive in most climates. That explains why the plant is fairly distributed worldwide.  
So, there are no significant differences between Cannabis Sativa and Cannabis Indica regarding the kinds of climates these strains can thrive in. The plants will flourish just fine in hot, dry climates or cool, wet ones.  
However, the fact that cannabis traces its origin in arid climates means you may have better luck cultivating these plants in drier conditions.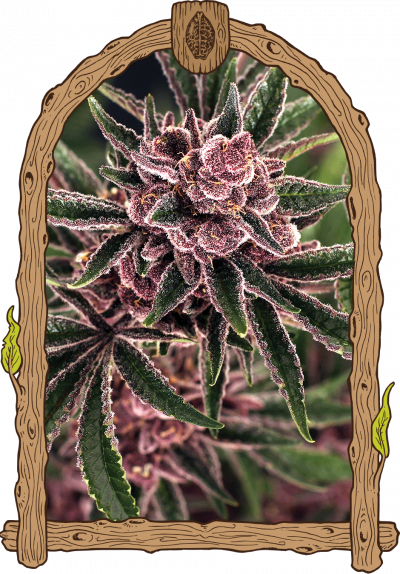 Photo Credit: Tropical Fuel Strain 
Phenotypic Characteristics 
Cannabis Sativa plants can grow to a towering height of 12 feet. The plants are also characterized by their thin, finger-like leaves.  
Indica varieties tend to be shorter and stockier. They sport dense foliage and chunky leaves that appear wider and broader than their Sativa counterparts.  
Because of their towering height, Sativa strains are better suited for plantations with taller trees. However, these plants are unideal for stealth cannabis growers.  
On the other hand, the fact that Indica strains are shorter gives them maximum discretion. Indica is the more appropriate strain for marijuana growers trying to avoid the prying eyes of the public. But on the cons side, Indicas may be more prone to fungal infections and other plant diseases caused by excess humidity. That's due to their stockier foliage that retains moisture for longer. 
Maturation Period and Yield Volume 
The average growing period for all cannabis varieties is 4 - 8 months, depending on the prevalent environmental conditions. However, Sativa species take considerably longer to reach full maturation than their Indica counterparts.  
A cannabis plant's maturation period can be a plus or minus for the grower. It all depends on the factors at play.  
For instance, Sativa plants would be more suited for climatic regions with a single rainy season in a year and where the farmer is solely dependent on rain-fed agriculture. Since the plants can take up to eight months, you don't need to worry about having multiple planting seasons in a year.  
However, you might consider Indica varieties if you either live in regions that experience more than one rainy season annually or have provisions for irrigation. If your Indica plants mature in, say, four months, it means you can have as many as three planting seasons in a year. And considering that Indica strains produce higher yield volume than their Sativa cousins, you could be looking at a bumpy harvest each year.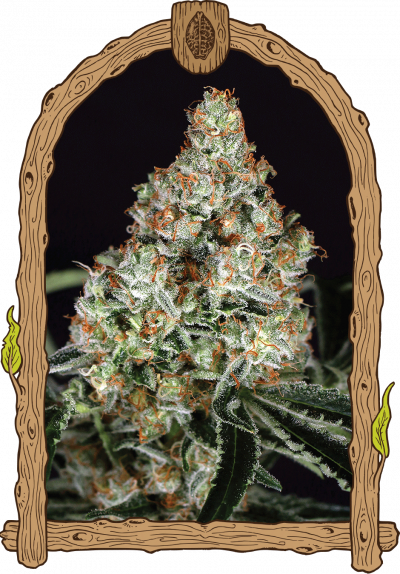 Photo Credit: Zkittalicious Strain 
Cannabidiol Profile 
Cannabis produces over 120 cannabinoids. However, the cannabinoid profile varies significantly from one strain to another.  
Sativa species are noted for their high concentration of THC, the primary psychotropic chemical in cannabis. On the other hand, Indica strains have a higher potency of CBD than other cannabinoids.  
But why does cannabinoid profile matter when planning to cultivate weed?  
Note that marijuana products are used for both therapeutic and recreational purposes. If your target market comprises recreational users, then you'll want to have more Sativa than Indica plants in your weed farm. The converse is true if you're targeting medical marijuana users. 
Sub-strains and Overall Effects 
Being the dominant cannabis species, both Cannabis Sativa and Cannabis Indica produce several sub-species.  
The following are the popular Sativa sub-strains;
Amnesia Haze

Green Crack

Harlequin GDP

Jack Herer
Red Congolese

Sour Breath

Serious 6

Strawberry Cough
Super Lemon Haze

Super Silver Haze
Common Indica strains include;
Bubba Kush

Granddaddy Purple

Grape Ape

Ice Cream Cake

Mendo Breath
Northern Lights

Purple Punch

Slurricane

Zkittlez
Sativa strains are known for their energizing and uplifting effects. These strains can increase creativity, mental focus, and appetite.  
Indica strains are more relaxing and sedating. Indica-dominant products are commonly prescribed for relieving pain, anxiety, nausea, and insomnia.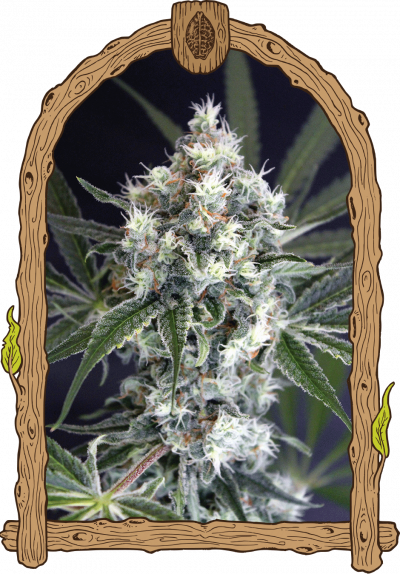 Photo Credit: Medxotic Pure CBD Strain 
Wrap Up 
Whether you're an aspiring cannabis grower or user, it pays to understand the significant differences in the plant's strains before hitting the stores. We hope you can order your next supply of marijuana strain keeping in mind the points discussed above.